When we say "all aboard'' – we genuinely mean it! The Ultra-Accessible™ Wonder Express carries multiple rail cars equipped with specially designed, wheelchair-accessible ramps. Enjoy the ride around our 8-acre lake with your whole family in this 1930s-style train at our depot next to Sensory Village™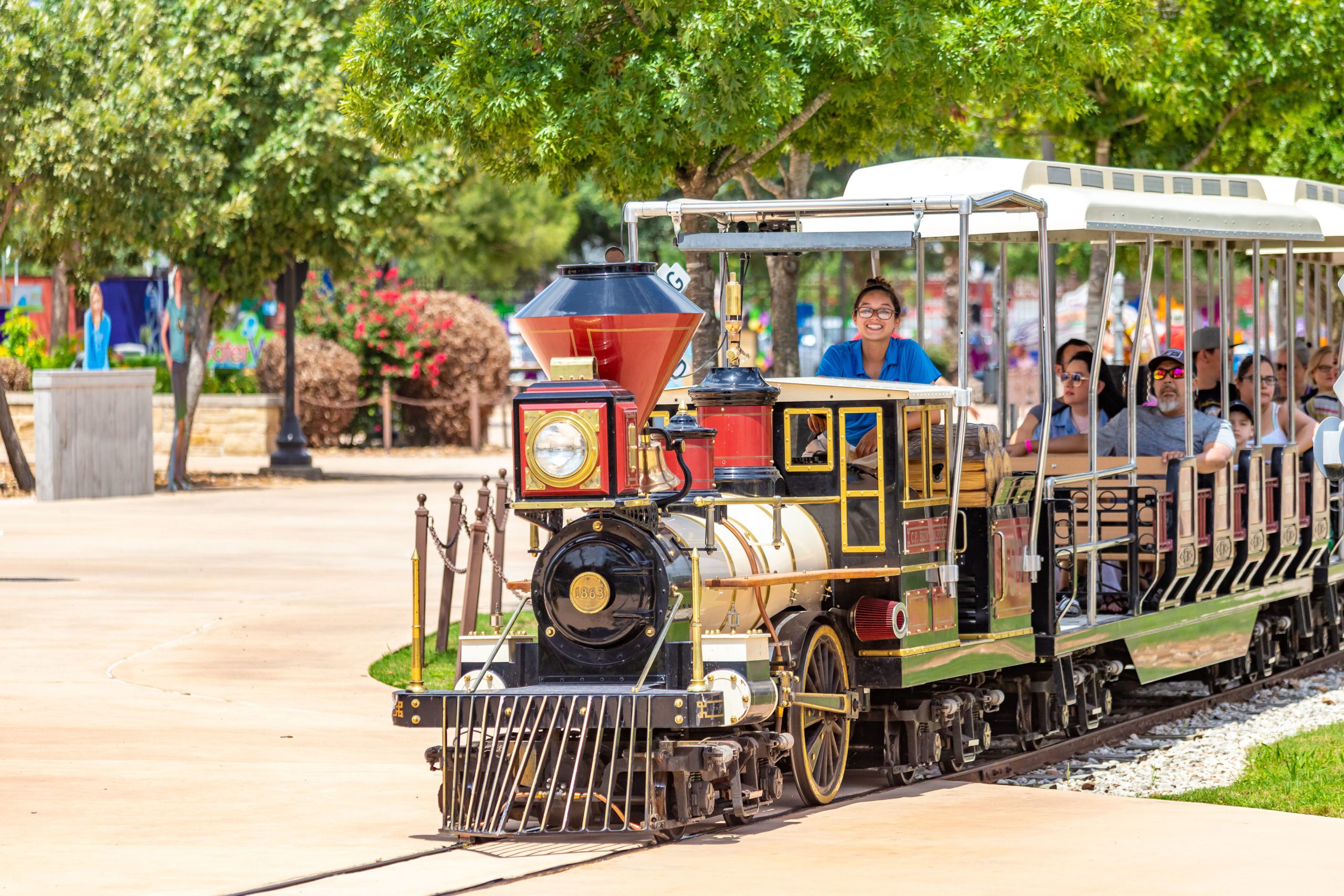 Created For All Ages and Abilities
If you use a wheelchair, our railway cars are designed with you in mind! You can experience what it is like to go on a train ride with your family seated together. Make sure to say hello to the wildlife in the lake, as you'll see ducks, turtles, and an occasional heron.
Sit back and enjoy a comforting and smooth scenic route while you tour around The Wharf. You'll even see the different regions of the "world" as you pass by. In one ride, you can visit Italy, Japan, Germany, Africa, and Mexico.
The lake by the Wonderland Express is man-made and managed by Texas Parks and Wildlife.
All of our plants and trees around the park are not watered by the Edwards Aquifer. Instead, they are watered by our lake through a resourceful recycling system!
There's a Walk & Roll Path that follows the train route where you and your family can walk, stroll or roll and take the route at your pace. You'll also get your steps in because this walk is about a mile long.